This website is created by Paul Schilperoord and Lorenz Schmid. Paul Schilperoord is a writer/journalist and industrial designer from the Netherlands, who became fascinated by Josef Ganz and started to research his life and work. During his research he met Lorenz Schmid, who is a descendant of Josef Ganz's uncle Alfred Ganz. From this first meeting a strong friendship started, as well as a strong passion to promote the life and work of Josef Ganz.
In 2009, Paul Schilperoord published his first book about Josef Ganz in the Netherlands. At the highly succesful book launch, he and Lorenz Schmid had the opportunity to drive one lap in Ganz's original 1931 May Bug prototype on the racing circuit in Zandvoort.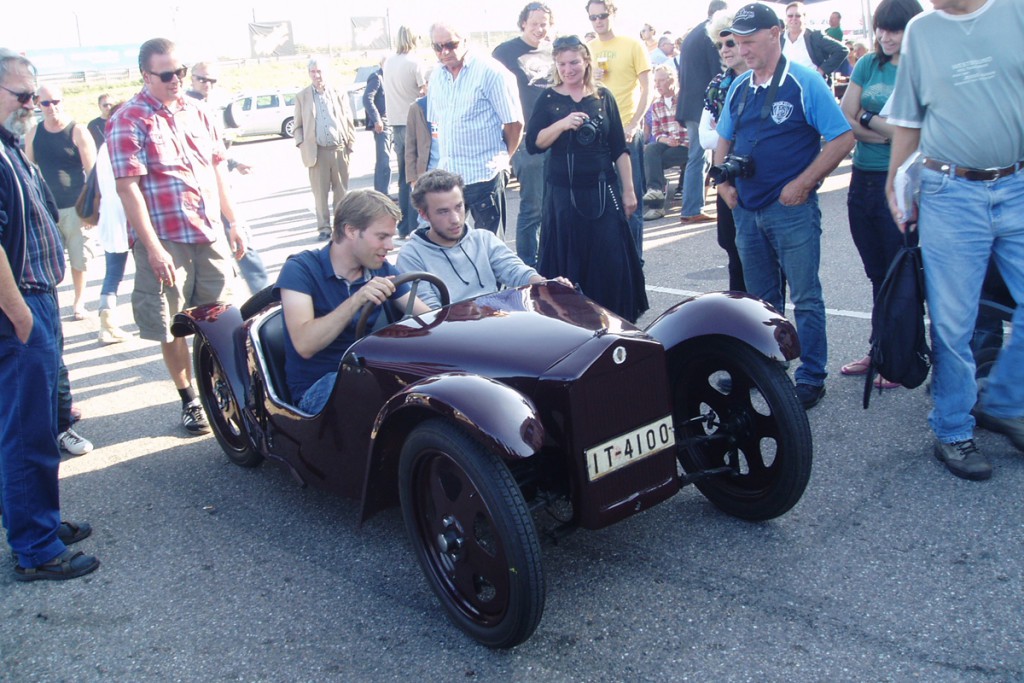 The first Dutch book was followed by publications in Portuguese (2010), German (2011), and English (2012). A new, updated edition of the Dutch book was released in 2014. In 2015, Dutch production studio Submarine will realize a feature documentary about Josef Ganz, which is based on the research of Paul Schilperoord.
Paul Schilperoord also owns an original chassis of the Standard Superior, which was developed in 1932/1933 based on many of the patents of Josef Ganz. In 2015, Top Gear presentor James May displayed this chassis as part of his exhibition James May's Cars That Changed The World at the London Classic Car Show. Paul Schilperoord and Lorenz Schmid have the intention to further restore this chassis back to working condition.