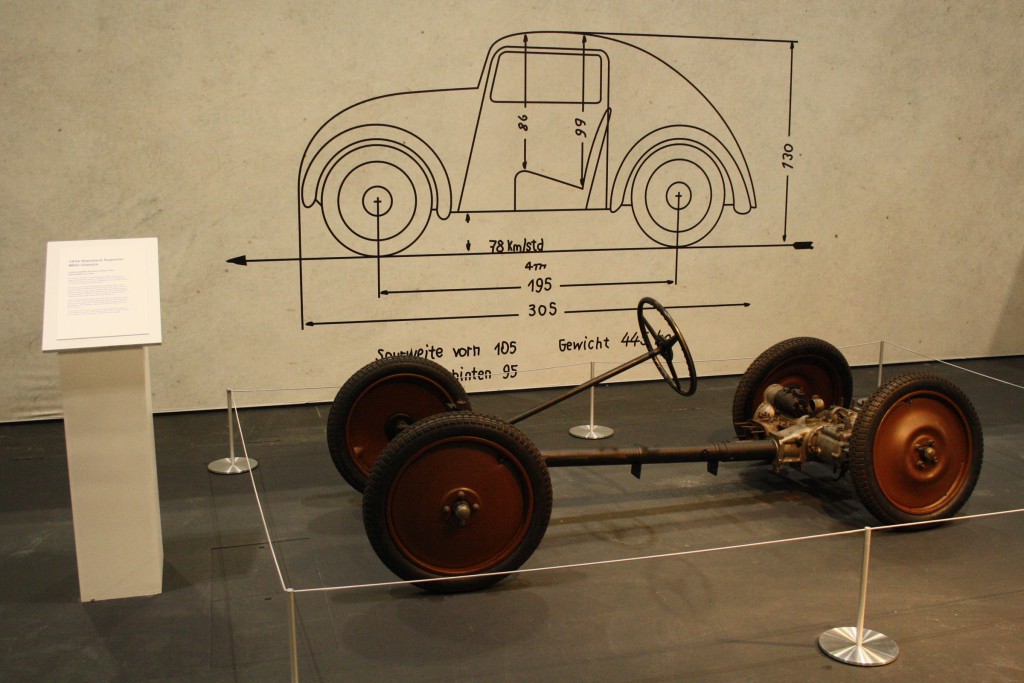 Last night, Top Gear presentor James May opened his exhibition James May's Cars That Changed The World at the London Classic Car Show 2015. One of only 13 cars on display this weekend is a 1934 Standard Superior, presented in the form of an original rolling chassis, which was developed by the Standard Fahrzeugfabrik in Ludwigsburg in the early 1930s according to the patents of Josef Ganz.
James May said about Josef Ganz and the Standard Superior:
This was the work of Josef Ganz, a respected Jewish engineer. It is widely accepted that he came up with the basic layout and philosophy of the Beetle. Ferdinand Porsche, encouraged by Hitler, didn't actually steal the design, because there was a very free exchange of ideas at the time, but the idea for the layout is pretty much borrowed. Without Ganz and the Standard Superior, the Beetle would probably have been very different.
The Standard Superior by Josef Ganz was on display alongside a restored, very rare, pre-production model KdF-Wagen from 1938.