Dear all,
It has been a few months since our last update, and we are well into the New Year, but there is much news to report! Firma Mebero s.r.l., Dr. A. Bilciurescu in Cluj – Rumania has made a lot of progress. First of all, the basic running chassis for our 1933 Standard Superior was finished just before New Year's.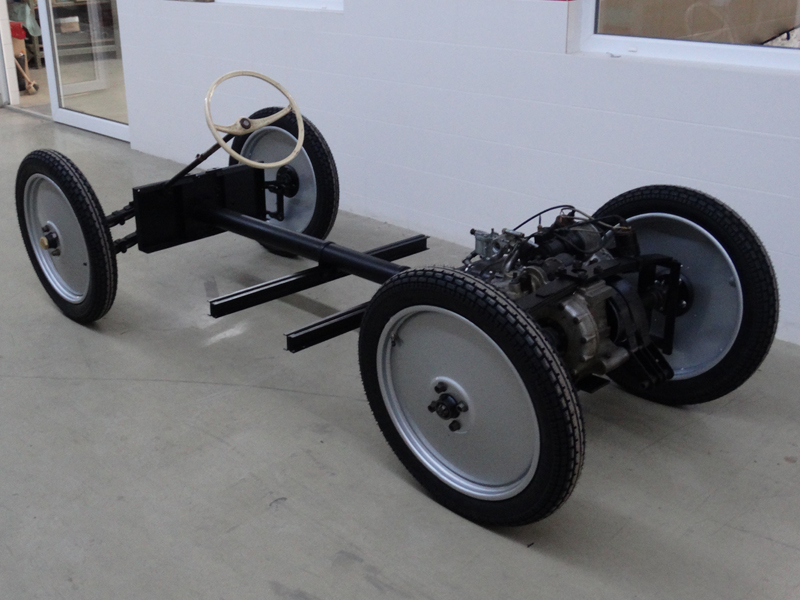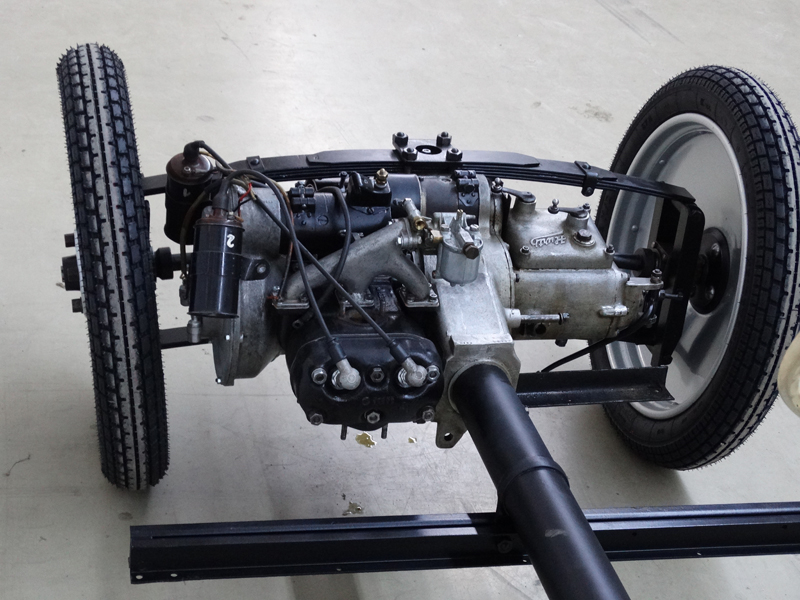 As a next step, Mebero has made good efforts recreating the wooden bodywork according to our 3D model and contemporary photographs. During our most recent trip we inspected the wooden bodywork and agreed on a small series of changes to make it match the original car as much as possible. Most changes have been made by now and we expect the woodwork to be finished within the next two weeks. Then it will be ready to go to the upholsterer to be covered in artificial leather!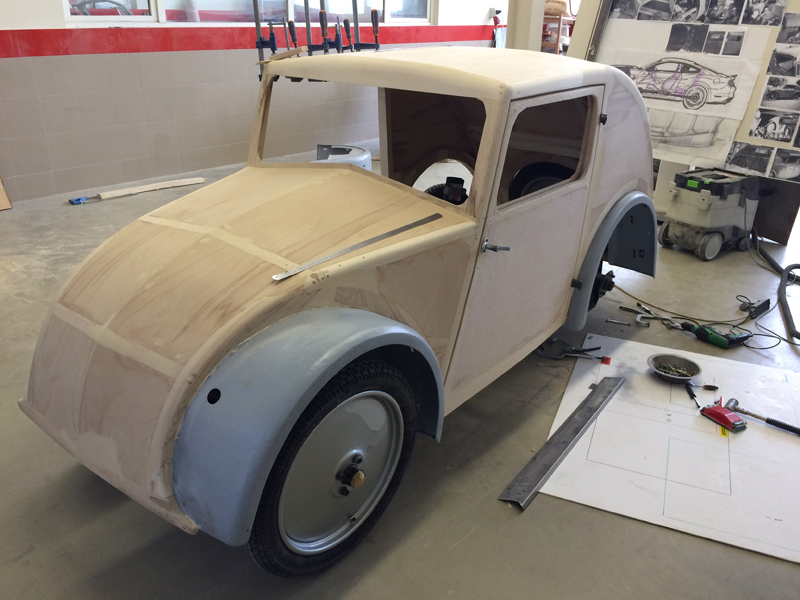 Furthermore, we are coming closing to finalizing the colors for the bodywork. According to one of the period brochures, the Standard Superior came in two color schemes: dark red bodywork/wheels with black fenders or silver gray bodywork/wheels with dove blue fenders. Since a Standard Superior model 2 still exists in the red & black color scheme, we decided to finish our model 1 in silver gray & dove blue.
After finding the original silver gray color for the wheels, we consulted many different suppliers to find an artificial leather that matches this color as much as possible. We believe we have now found a very good option from a supplier in the Netherlands. Also, we researched other period German cars to find a good shade of dove blue for the fenders, and we believe we have found a good match.
Last of all, we were able to find a number of original 1930s Bosch parts for the car, including headlights, ignition control light, indicator switch – we even found the aluminum center part of the steering wheel! Mebero will make the round wheel to complete the steering wheel.
A next trip to Rumania to check on progress will be planned in one or two months. As things are looking now, the project will be completed around June/July 2018. We will keep you updated as work progresses!