We are very excited to report that Firma Mebero s.r.l., Dr. A. Bilciurescu in Cluj – Rumania is making good progress with the restoration of our 1933 Standard Superior. A small setback established at our last visit was that the original 400cc engine required more work than we had anticipated. In part this was because of alterations made in the DDR to some of the mechanic pieces, for example to fit a Trabant P50's ignition timing mechanism.
After discussions with Mebero's engine specialist from Germany we decided to have him take the engine apart for an overhaul and to rebuilt non-original parts back to original. This process has been carried out in the past week with good results. The engine has since been put together with various newly made parts and new gaskets – and is running trouble-free!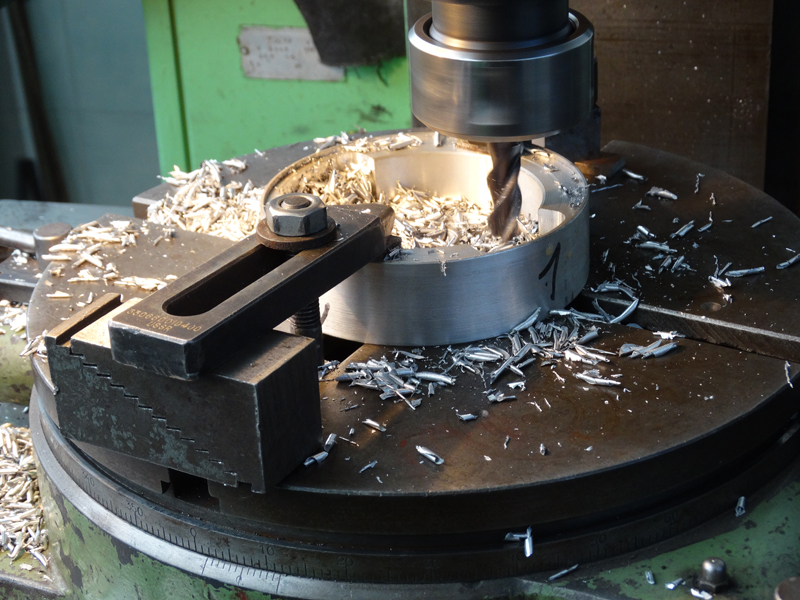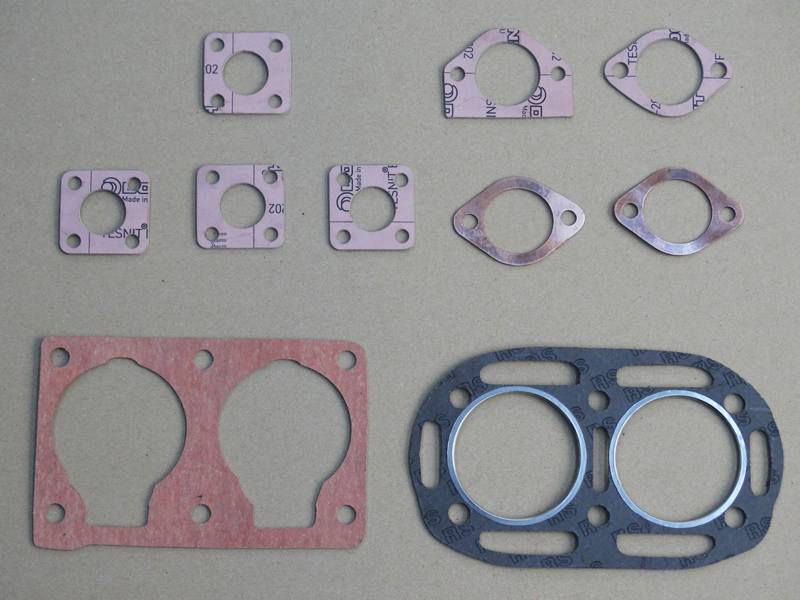 As a next step the overhauled engine and gearbox will be fixed onto the chassis, followed by the rear suspension, axles and wheels. All 5 wheels of the Superior have been sand-blasted, painted in a stylish silver gray color and fitted with brand-new tires.  The color has been taken from the spare wheel of the Standard Superior model 2, which still had its original 1933 silver gray paint. Mebero polished the old, partially worn-out paint and then performed a spectroscopy paint analysis to find the right color that matches the original as closely as possible.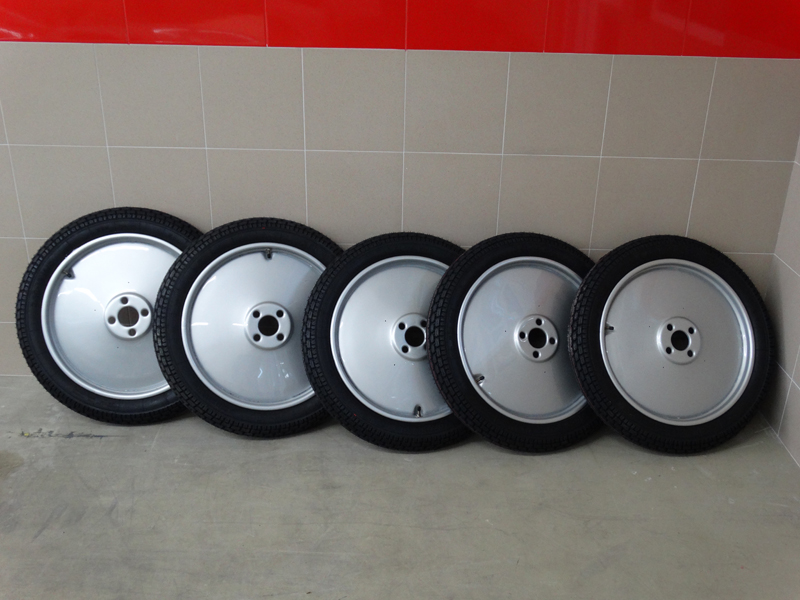 According to one of the period brochures the Standard Superior came in two color schemes: dark red bodywork/wheels with black fenders or silver gray bodywork/wheels with dove blue fenders. Since a Standard Superior model 2 still exists in the red & black color scheme, we decided to finish our model 1 in silver gray & dove blue. Now that we have found the original silver gray color for the wheels, we need to find a supply of artificial leather that closely matches this – and try and find the best shade of dove blue for the fenders. Since no original paint samples have been found, we will research other period German cars to find the best closest option.
In the meantime, we will continue searching for some last missing original parts, in particular of the electrical system. If anybody has any connections for finding rare early 1930s Bosch parts we would very much like to hear from you.
In any case, as a first milestone, we expect to have a finished running chassis before New Year's! A new trip to Rumania will be planned in early 2018 to check on all work carried out so far, bring a new batch of original parts for the car, and discuss the next step to recreate the wooden bodywork. We are still on track to complete the restoration by mid-2018.
We will keep you updated as work progresses! In the meantime we wish you happy holidays and very best wishes for the New Year!