On 24/25 September 2021, the time had come for the road trip with the restored and registered Standard Superior Type 2 from 1933: I drove from the garage "Frank's Originale" in Kriens, Lucerne, to the Bahnhofstrasse in Zurich. In front of the oldest watch shop in Switzerland, Beyer Chronometrie, where Josef Ganz sat on the roof of his Superior in 1936, we repeated the spectacle. A dream came true! To sit on the same model more than 80 years later, in exactly the same place, and thus recreate the image – simply incredible!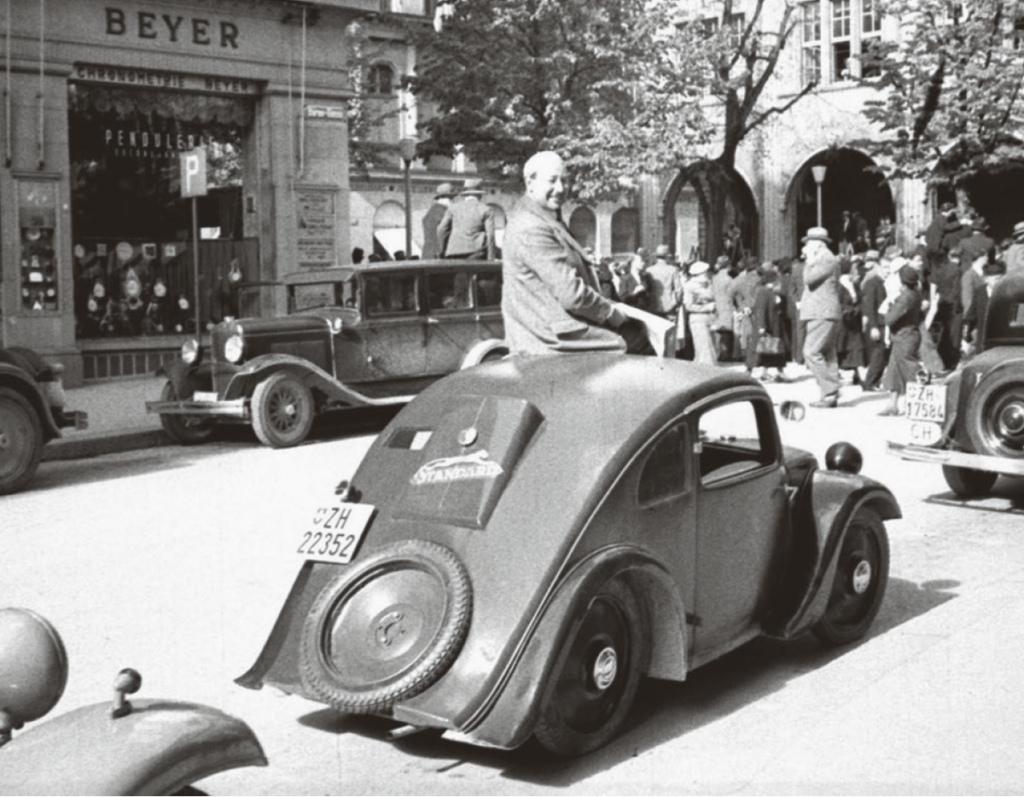 Left the picture from 1936, right the new picture from 2021 (Copyright Beyer Chronometrie)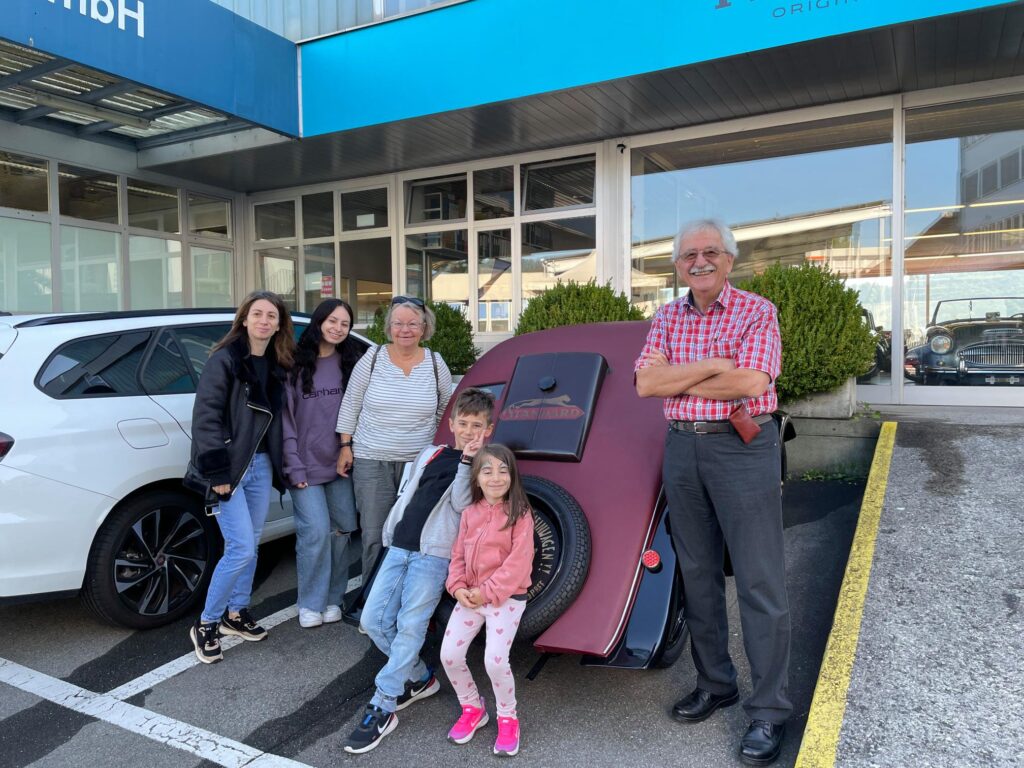 The picture in question has been with me since 2005, when I first travelled to The Hague with my father to see the journalist Paul Schilperoord. Who then thought what all would develop from this friendship?
To recreate the amazing picture was one thing – the road trip from Lucerne to Zurich another. A huge adventure. Looking back, I almost can't believe it. The weather was perfect and I drove through the city of Lucerne, then a long way across the country until I finally emerged at Bahnhofstrasse. The Albis Pass was the last big challenge towards the end of the ride. After a repair, which I was able to do myself thanks to René Zangger's telephone help, first came the long climb, where I had to change between 2nd, 3rd and 4th gear, and then a descent, where I understood what it means to have to take it easy on the brakes. It was just crazy: the exhaust fumes, the noise, the excitement! In my mind's eye I always imagined Josef Ganz racing his cars over the curbs in Frankfurt. It gave me courage and I knew: it will work!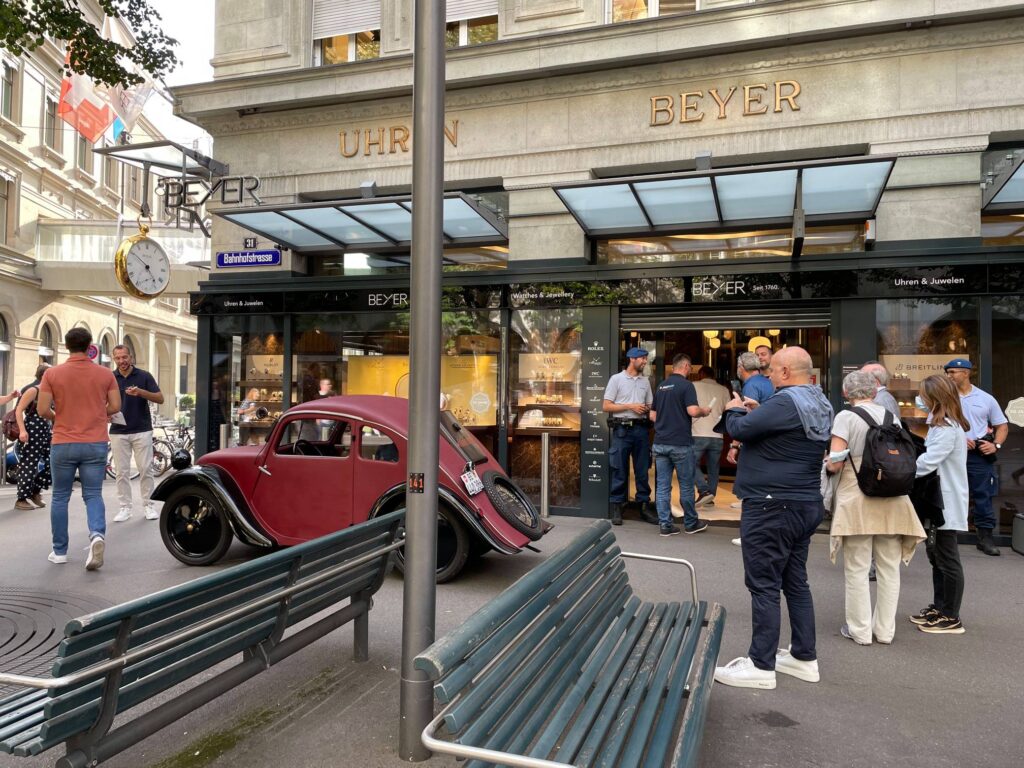 I would like to take this opportunity to thank all the people involved, especially René Beyer, Philippe Meyer and the whole team from Beyer Chronometrie, René Zangger and Frank Lutz from Frank's Originale, Paul Schilperoord, my family, parents and Gotte Anita for accompanying me on this adventure.
After this trip, the vehicle was on display for a fortnight in the beautiful shop of Beyer Chronometrie. Read also the report from Beyer Chronometrie.