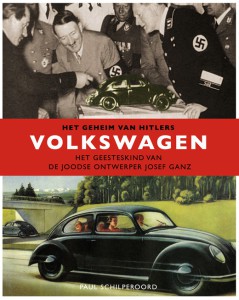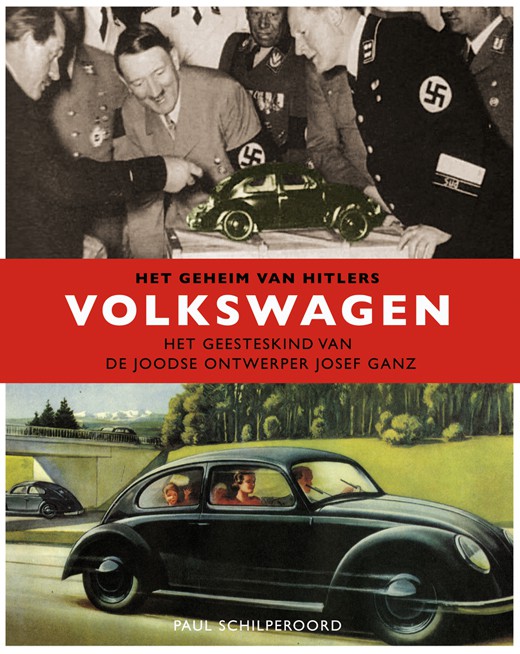 The new edition of the Dutch book Het Geheim van Hitlers Volkswagen by Paul Schilperoord was succesfully launched yesterday at the Louwman Museum in The Hague, the Netherlands. All 339 seats of the theater were taken by the enthusiastic crowd, including many Beetle owners and enthusiasts, interested to hear his presentation about the fascinating story of Josef Ganz and his important contributions to the development of the Volkswagen.
After his presentation, author Paul Schilperoord, together with museum director Ronald Kooyman and Leo Eras from the Kever Club Nederland (KCN), unvealed the unrestored 1946 Rapid "Swiss Volkswagen" – developed by Josef Ganz in the 1930s – for the permanent collection of the Louwman Museum. The Rapid will go on display next week, alongside a 1950s Volkswagen Beetle and a 1930s rear-engined Mercedes-Benz 170H, also developed with the help of Josef Ganz as technical consultant.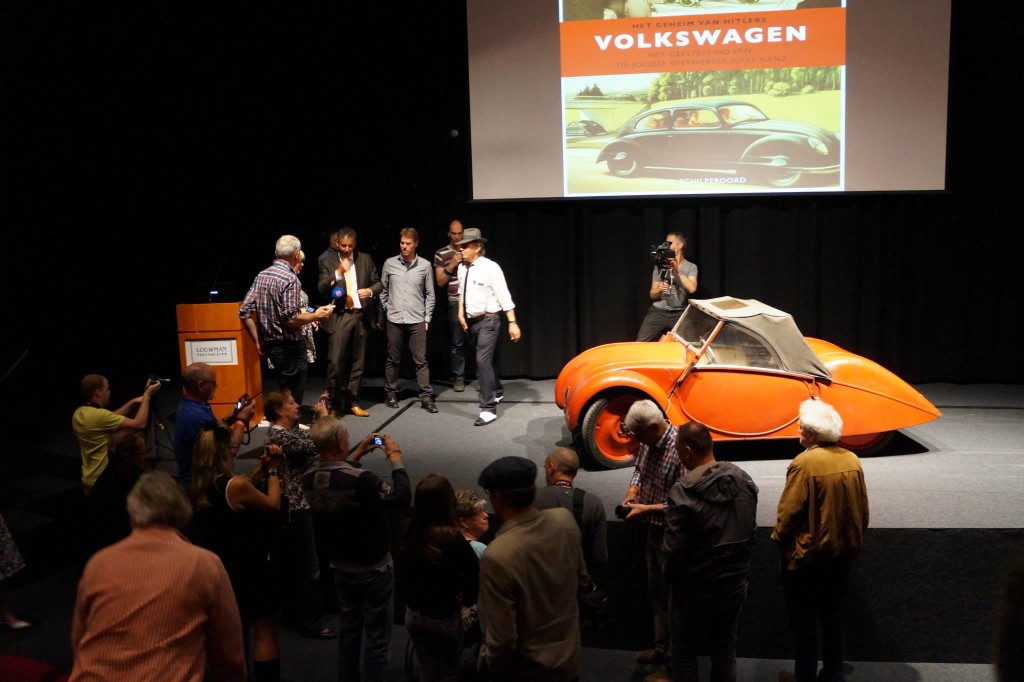 Both the new book and the 1946 Rapid attracted a lot of attention from the audience and the Dutch media. A report about the event was broadcasted by the local TV station Omroep West.